Philosophy
Over the past 45 years, Davis Erection Company has made a significant impact in the structural steel industry. We have achieved this by a commitment to customer service, safety, training and quality performance.
Customer Service – Customer service is a major part of our organization. Ninety percent of our work is for customers in which we have completed previous projects. Repeat business is truly our best measure of success. We see each project as unique and will customize services for each project, including such things as storage of materials at our yard.
Safety – Maintaining a safe working environment for all of our employees is one of our primary goals for all jobsites. To support this policy, five basic principles are intrinsic:
1. A positive belief that personal injuries can be prevented.
2. An agreement on the part of management, superintendents, foreman and employees to promote accident prevention.
3. A commitment to safeguard against operating exposures which may result in injuries.
4. A recognition that it is necessary to train all employees to work safely and to understand it is to their advantage as well as the company's to work safely; further, all employees have a definite responsibility to do so.
5. Acceptance of the fact that the prevention of personal injuries is good business, both from the standpoint of efficiency and economy.
Training – Our crafts people receive the most up to date and complete training available to ensure we are completing our work in the most efficient and highest quality standards in the industries. Examples of completed training include 10 and 30 hour OSHA training, scaffold training, fall protection, rigging and rigging inspection, leadership, communication, equipment repair, computer usage, load chart instruction, first aid and CPR.
Quality – Quality performance is a standard implemented by the Davis' in 1978 and proven to be successfull. Davis Erection is committed to building it right the first time. Our reputation for quality is consistantly demonstrated in our work.
The team relationship we have with contractors, stems from our philosophy. These principles are the foundation of Davis Erection Company and can been seen on each project and in every Davis representative.
Throughout the years, our organization has completed large and small projects in the area with a high success rate. We contribute our success to our team of proven professionals. We are dedicated to serving our customers safety with highest degree of quality they have become accustomed to expect.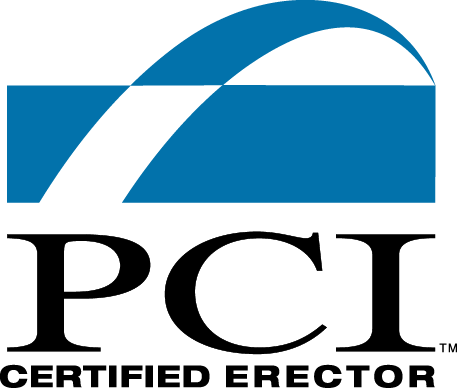 Safety
At Davis Erection safety is the primary focus on any project. Davis Erection provides all employees with the equipment and training to do the job safely. The objective of our safety program is to create an atmosphere that all of our personnel can feel responsible for the safety on a project. Through a cooperative effort, safety can be maintained for everyone for the complete duration of any project.
Our objective for the safety program is to eliminate injuries on all our projects. With the experience of Davis Erection's workforce we can provide a safe project for our workers and our customers.
Some of the highlights of the Davis Erection safety include:
One of the industries lowest EMR mod ratings
.80 for 2013
.67 for 2014
.69 for 2015
.82 for 2016
.84 for 2017
.75 for 2018
.61 for 2019
.60 for 2020
.65 for 2021
.69 for 2022
Training for all employees on safe practices and procedures
Provide the proper personal protective equipment needed to complete the project safely
Constantly evaluating procedures to improve safety
Investigation into all accidents and near misses to increase safety and eliminate accidents
Davis Erection has proven itself to be a leader in safety in the steel and precast erection industry.